Hey everyone just thought I would share a few pictures of my new Tetraponera rufonigra colony, they arrived yesterday and the were quite a handful!
Unfortunately they ran over both my talc barrier and my huge PTFE barrier, as did the Camponotus nicobarensis that arrived at the same time! Also apparently they love electricals, judging by the fact they all flocked to the digital thermometer they had in the tank, so I had to de-construct it and get some workers and brood out of it...
Luckily a very quick dash to a garage down the road managed to net me some Axel grease which has worked it's magic, the ants won't go anywhere near it!
Anyway, here are some pictures, I hope they are OK:
Close up.
The test tube they came in, full to the brim with brood! (The queen was hiding under it all, at first I thought she was missing).
The tube after they moved in.
Some brood and the top of the heat mat...
Lots and lots of larvae eggs and pupa!
(The queen is behind it but I couldn't get a snap of her)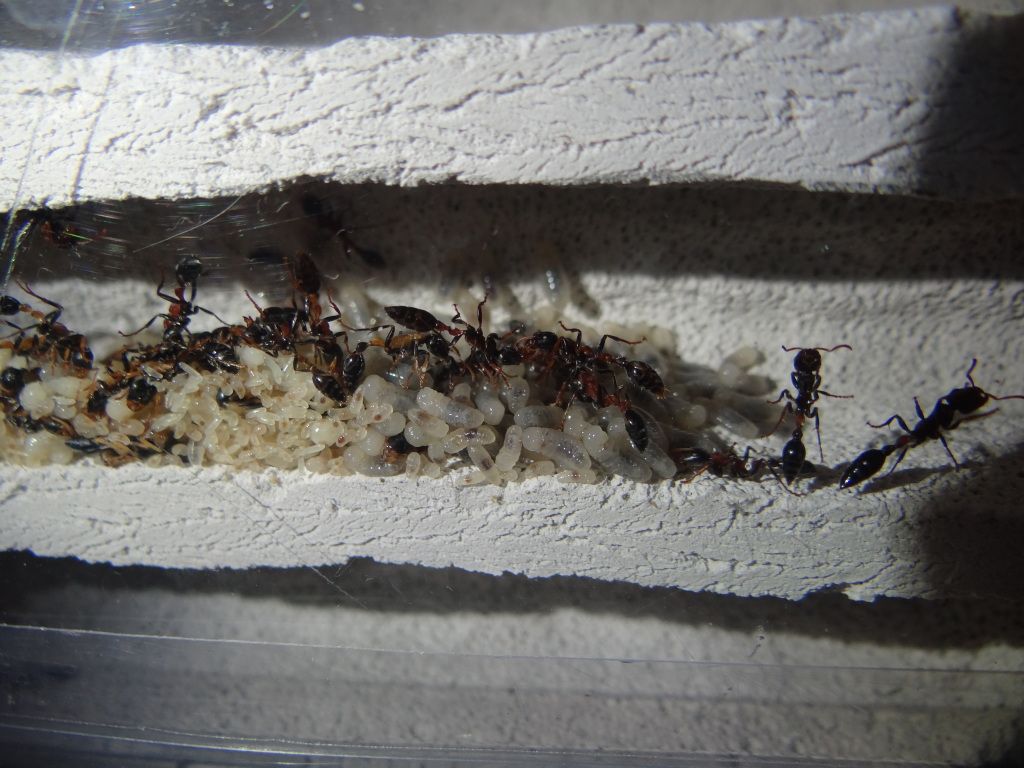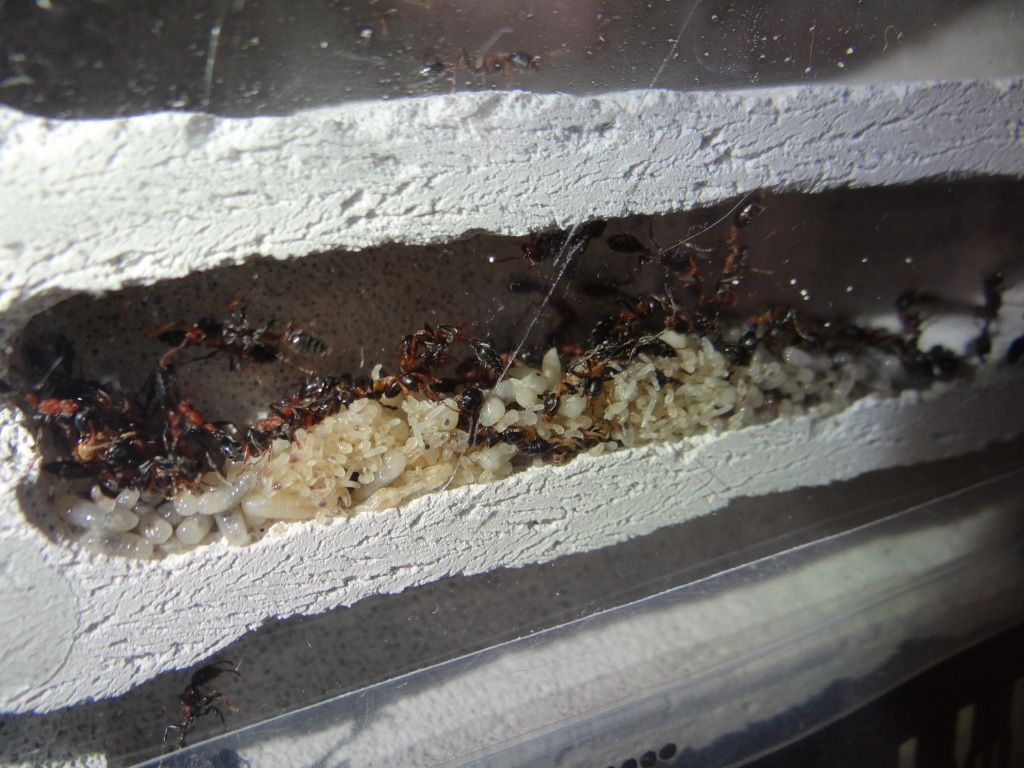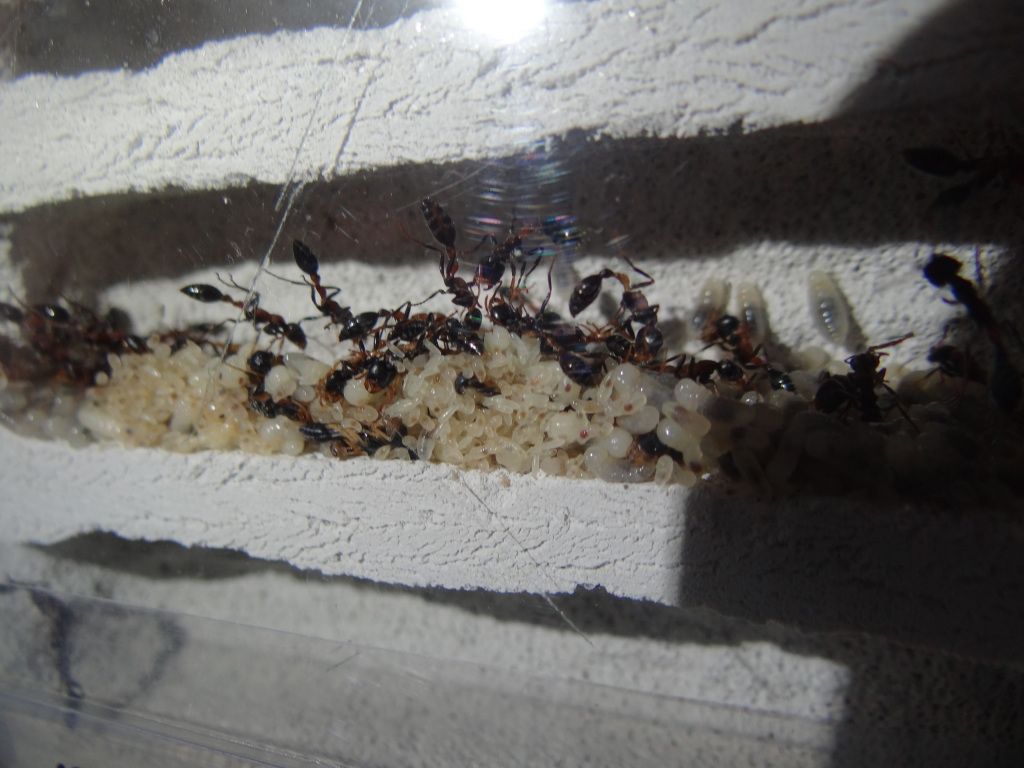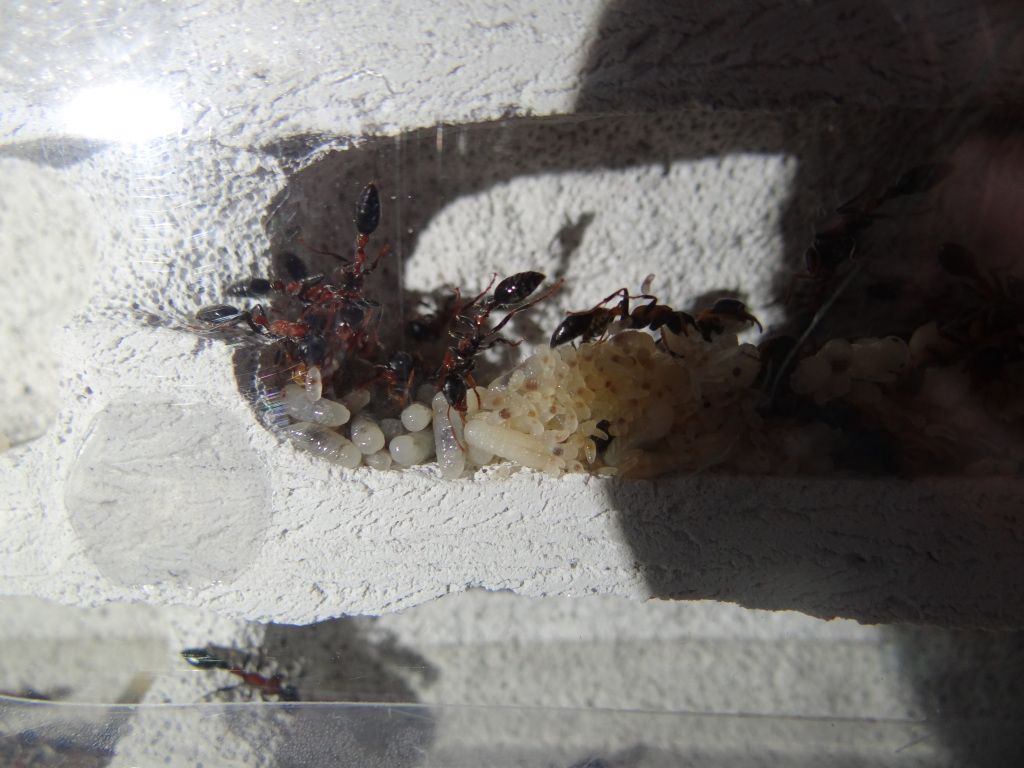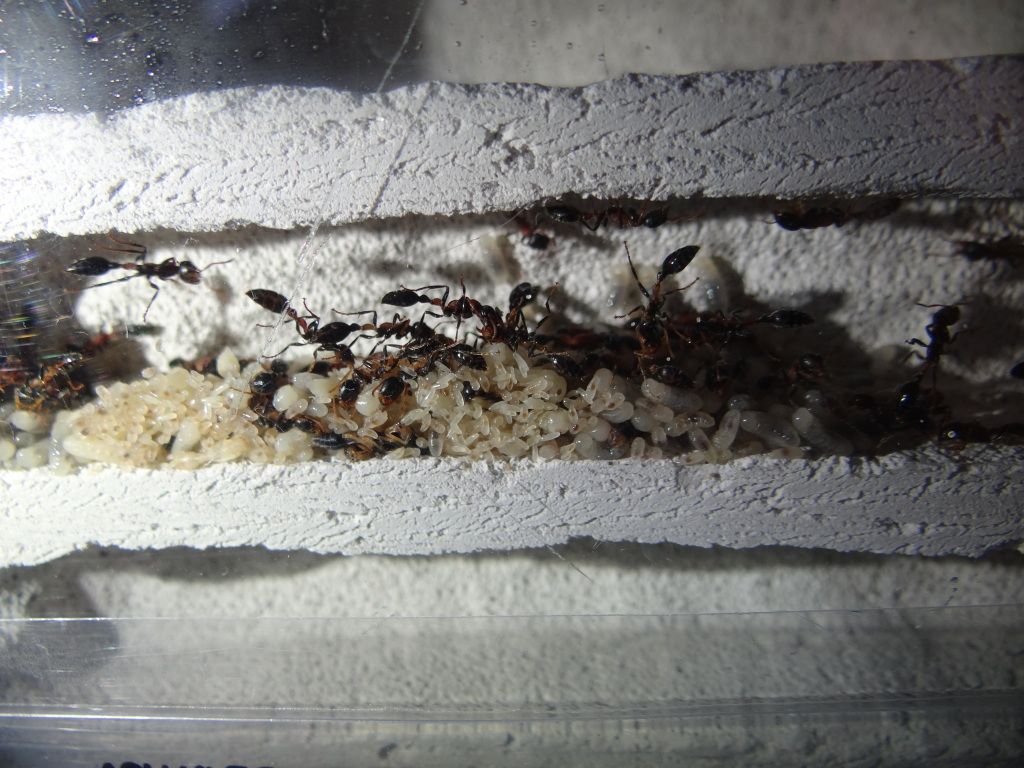 Well that is all for now I hope you like the pictures, this is my first time back on the forum (And back keeping ants) in quite a while, so bear with me if I do something wrong
Does anyone have any ideas why my barriers didn't work this time? They have always worked for me before with Myrmica, Lasius, Messor... Lots of different types of ants! At first I thought it was the silicone sealant they were running up at the tank corners, but I saw them dash right up the side of the tank, over the 2 barriers! =(
Perhaps the PTFE was out of date? That still doesn't explain the talc